Stephen Manning
Founder of Immigrant Law Group, PC | Founder and Director of Innovation Law Lab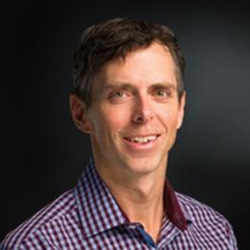 Stephen Manning has been an influential figure in immigration policy since the early 2000s, when he founded Immigrant Law Group, PC, a firm specializing in "impact litigation" against the federal government with the aim of forcing policy changes to benefit immigrants. In the firm's first four years, it filed 30 suits in federal district court and appealed another 30 immigration-board decisions to the U.S. Court of Appeals; it lost only four of these cases.
Manning's greater influence, however, came in 2014 after he learned that hundreds of women and children fleeing gang violence in Central America were being detained in a secret facility designed for rapid deportation without due process in Artesia, New Mexico. Manning decided to take action.
"Using the traditional pro bono model," he said in a 2018 interview, "the project would have needed 500 lawyers. We didn't have that. And we didn't have time. I realized that if we were going to save even one life, we would have to do something radically different."
As a response, Manning started Innovation Law Lab, a digital platform that allowed each case to be crowdsourced by an army of volunteer lawyers from around the country. "We went from all these different Excel sheets to a tool that would enable us to track and manage cases," said Manning.
The program successfully reduced deportations by 97 percent at the facility, which was eventually shut down. Manning has since been given the 2015 American Immigration Lawyers Association Founders Award, which recognized him as the person with the most impact on immigration policy, and the 2017 Financial Times award for Legal Innovator for North America.
SOURCES: