IMMIGRATION NEWS BY THE NUMBERS – MAY 2023
June 1, 2023 – By Ariel Miller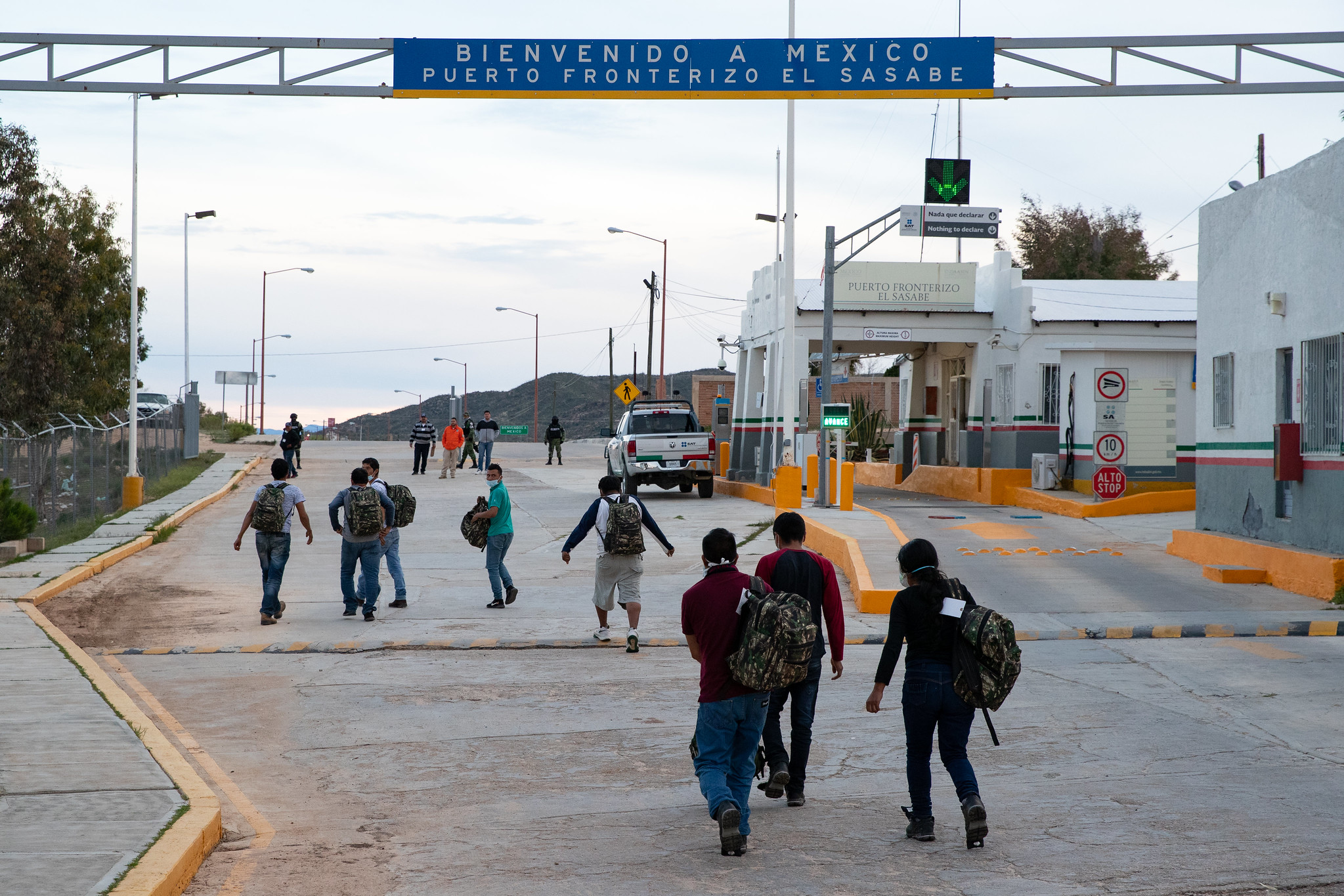 2.8 million:

Number of expulsions of border crossers under the Title 42 policy before it expired on May 11.
Title 42, the pandemic-initiated border expulsion policy, finally ended on May 11 after a three-year lifespan across two presidential administrations. Enacted in March 2020, the policy became a crutch for a system hobbled by judicial backlogs, congressional inaction on immigration policy, and high rates of migration during a period of global instability. Title 42 was ultimately used to expel border crossers more than 2.8 million times.  
In the first weeks of May, President Biden warned that the situation on the border would be "chaotic for a while" after the policy expired. As migrants rushed to claim asylum before the Biden administration's restrictive new policies took effect, Border Patrol recorded several days with about 11,000 arrivals per day, and detention facilities were stretched more than two times over capacity. The president deployed 1,500 troops to the border to take on administrative duties for beleaguered Customs and Border Protection agents, a move that was largely panned by Democrats and Republicans alike.  
However, after Title 42 expired, arrivals declined steeply. On May 17, the Department of Homeland Security (DHS)'s Chief Operating Officer announced that apprehensions had fallen by 60 percent. It's unclear how long the pause will last. Shelter operators on the Mexican side of the border report that while migrants are still arriving, more are attempting to make appointments to claim asylum through the CBP One smartphone app, aware that under the administration's new asylum policies, the consequence for an expulsion at the border is a five-year ban from entering the U.S. However, appointments through CBP One are still few and far between. DHS has reported that they have increased capacity to be able to process an average of 1,070 asylum seekers each day. Intelligence obtained from the Department of Homeland Security by The New York Times suggested that in early May, there were 660,000 migrants in Mexico seeking to cross to the U.S. An estimated 60,000 to 65,000 are waiting at the border, where they face unsafe and unsanitary conditions. 
Other individuals are seeking admission to the U.S. through the Biden administration's sponsored humanitarian parole program for Cuban, Haitian, Nicaraguan, and Venezuelan nationals. But that program too may soon be facing a log jam. The program had over 1.1 million pending applications at the end of April and over 1.5 million applications from willing sponsors, despite only being able to admit 30,000 applicants per month. 
6:

Number of votes by which the GOP's border security bill passed the House of Representatives.
This past month, two starkly different visions of immigration reform emerged from Republicans in the House of Representatives. 
After contentious back and forth, the House GOP came together to pass the Secure the Border Act of 2023. The bill includes a wide range of strict Republican border security goals, including restarting construction of a border wall; resuming the Trump administration's "Remain in Mexico" policy for asylum seekers; authorizing the detention of migrant children with their families; barring the CBP One app from use as an asylum appointment tool; criminalizing visa overstays; mandating that employers must use the E-Verify work authorization verification system; and prohibiting DHS from allocating funding to non-governmental organizations that provide housing or legal assistance to migrants.
Although the bill successfully rallied a fractious Republican caucus, it is headed to its death in the Democratic-controlled Senate. In contrast, another GOP-spearheaded bill introduced this month aims to achieve bipartisan compromise. On May 23, Republican Rep. María Elvira Salazar announced that she would reintroduce her signature DIGNIDAD Act with a new Democratic co-sponsor, Rep. Veronica Escobar of Texas. First introduced in February 2022 (as "the Dignity Act"), the DIGNIDAD Act tied a conditional pathway to citizenship for undocumented immigrants to drastically heightened border security goals, including a minimum 90-percent apprehension rate for unauthorized border crossers. However, after negotiating with Rep. Escobar, the latest version reduces this strict metric, instead requiring border security maintain "operational advantage" of the border through "the ability to detect, respond, and interdict border penetrations in areas deemed as high priority for threat potential or other national security objectives." The new version also borrows from bipartisan bills of the 117th Congress, including provisions from the Farm Workforce Modernization Act, the Temporary Family Visitation Act, and the America's CHILDREN Act. 
1,109,079:
Number of nonimmigrant visas issued in March, the highest monthly total in 10 years.
Early last month, the Niskanen Center reported unpublished data from the State Department showing that March marked the highest monthly number of refugees resettled in the U.S. in six years, and the highest monthly number of nonimmigrant visas issued in 10 years. In particular, the 6,100 refugees admitted in March were almost double the number admitted in February. The nonimmigrant visas issued were for "international students, business travelers, temporary workers, tourists and other types of visitors." The Niskanen Center argued that the data suggest that the U.S. immigration and refugee resettlement programs are rebounding from both pandemic-era backlogs and Trump-administration cuts. The report suggested that the rebound was due in part to the widespread adoption of in-person interview waivers, which became standard during the pandemic.