IMMIGRATION NEWS BY THE NUMBERS – December 2022
January 3, 2023 – By Ariel Miller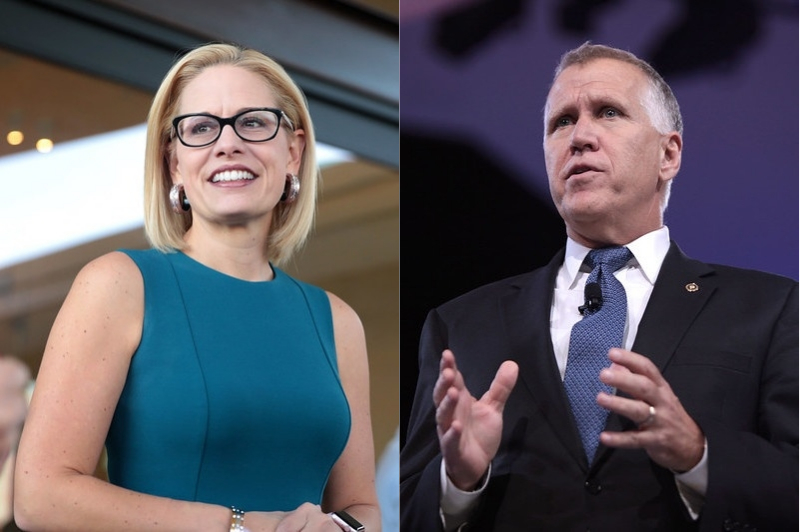 5: Republican Senators who co-sponsored the Afghan Adjustment Act, which failed to pass during the lame duck session.   
The lame duck session of the 117th Congress that ends today failed to pass any immigration reform measures, dashing hopes for several promising bills with bipartisan support. 
An early version of the Farm Workforce Modernization Act (FWMA) passed the House in March 2021 with 30 Republican members supporting. In an op-ed in the LA Times in support of the FWMA, Ideaspace's DW Gibson laid out the reasons for Republican Senators to back the bill, including its potential to generate tax revenue from temporary agricultural workers, revitalize rural real estate markets, and combat inflation. Sens. Michael Bennet of Colorado and Michael Crapo of Idaho were in negotiations over the Senate version of the FWMA all year, but talks fell through in December; Crapo's office reported they "were not able to reach a bipartisan agreement on critical employer-related components of the bill, despite their best efforts."
While the FWMA failed to find enough Republican backers in the Senate, the Afghan Adjustment Act, introduced in the Senate in August, looked promising; it had support from a bipartisan group of co-sponsors including Republican Sens. Lindsey Graham, Lisa Murkowski, and Roy Blunt. The bill would have created a pathway to permanent residency for approximately 73,000 Afghan evacuees who have been living in the U.S. under temporary humanitarian parole, as long as they underwent further security vetting. Two more Republican senators joined as co-sponsors in December, raising hopes for the bill's passage. However, Senator Chuck Grassley blocked the bill in committee, expressing concerns that the security vetting was not sufficient enough. 
Other bills that failed to reach a vote in the Senate included the Veteran Service Recognition Act, which passed the House with three Republican supporters, and the American Dream and Promise Act, which passed the House with nine Republican supporters. The first would have expanded protections and pathways to citizenship for noncitizen veterans and their families, while the second would have provided permanent resident status to Dreamers. 
With prospects for other bills dimming, Kyrsten Sinema and Thom Tillis entered into eleventh-hour talks considering a bill that would create a pathway to citizenship for Dreamers in exchange for a raft of border security measures, including an additional $25 billion in funding, mandatory detention for migrants and asylum seekers, and a one-year extension of Title 42. Earlier in the year, Sinema partnered with Sen. Cornyn of Texas to introduce the Bipartisan Border Solutions Act, which Sen. Tillis ultimately co-sponsored. However, Sinema and Tillis's lame duck partnership broke down before they could introduce the text of a bill. 
22,000: Migrants in shelters or sleeping on the streets in Matamoros, Reynosa, and Tijuana, Mexico ahead of the anticipated end of Title 42. 
On December 20, one day before the deadline a federal judge set for the Biden administration to end Title 42, Chief Justice John Roberts temporarily halted the order to lift the policy after 19 Republican state attorneys general appealed the decision. A week later, the Supreme Court ruled 5-4 to let the policy stand while considering the case, which is expected to take until at least June 2023. 
The move gives the Biden administration extra time to figure out how to respond to high levels of migration without the tool that it has reluctantly come to depend on (Ideaspace reported on the administration's fraught relationship with Title 42 last month). The administration is reportedly considering a return to several Trump-era policies to manage the flow of asylum seekers at the border, including barring single adults from applying for asylum if they traveled through a "safe third country" en route to the U.S. The Trump administration's version of this policy, known as the "transit ban," was ultimately struck down in court. The Biden administration has also considered expanding its October program expelling Venezuelans under Title 42 to include Nicaraguans, Haitians, and Cubans.  
Ahead of the anticipated end of Title 42, more migrants arrived at the border, hoping to be able to cross without the threat of immediate expulsion. The city of El Paso, which suspended its welcoming program in October after the Title 42 expansion caused a steep drop off in the number of migrants released into the city, declared a state of emergency on December 17, citing heightened arrivals (both of migrants to whom Title 42 does not apply and of individuals crossing without authorization) and freezing temperatures that threaten migrants who can't find shelter. Mexican local officials report that at least 22,000 migrants are in shelters or sleeping on the streets in Tijuana, Matamoros, and Reynosa. Temperatures along the border dropped below 30 degrees this month. 
28%: Share of families in the Dedicated Docket program that were granted asylum after a hearing, compared to 52 percent of families that were granted asylum after a hearing in regular immigration court. 
With almost 1.6 million pending applications, the asylum backlog is higher than it has ever been. A report released this month by TRAC Syracuse suggests that a Biden administration program designed to speed up asylum processing for family groups has succeeded in drastically reducing adjudication times, but has made it harder for asylum seekers to find legal representation and has reduced grants of asylum. 
In May 2021, the Biden administration initiated its "Dedicated Docket" program, designed to expedite court cases for families seeking asylum. Since then, over 110,000 individuals have been assigned to this docket, and almost 40,000 cases have been adjudicated. 
While the report notes that the program has succeeded in reducing adjudication times to under 300 days in 83 percent of closed cases compared to multi-year averages for cases in standard immigration court, TRAC documented a number of problems with the program. Notably, when cases move more quickly, families have less success obtaining legal representation, without which it is extremely difficult to even file an asylum application. Out of families in the program that could not secure representation, only 6 percent managed to actually file an application for asylum with the court. Even when families did manage to file an application for asylum and receive a hearing on the merits of their claim, just 28 percent were granted asylum, compared to 52 percent of families granted asylum during hearings in regular immigration court in 2022. 
Ideaspace has previously covered issues with expedited asylum processing and suggested more durable and fair solutions, such as expanding temporary work visas and other legal pathways to migration, hiring more immigration court staff and asylum officers, making immigration courts independent of the Justice Department, moving away from adversarial asylum hearings, and guaranteeing asylum seekers access to legal counsel. TRAC's recent report reaches a similar conclusion: "With time and a substantial increase in resources… the asylum process might become reasonably speedy without sacrificing fairness. But short of that, the evidence suggests that the United States can implement schemes to make asylum cases fast or make asylum cases fair, but not both."